Outdoor Pvc Banner And Stand
Product Description
Outdoor Pvc Banner And Stand
Choice of 2 x sizes..
2500mm or 3000mm wide
Visible Graphic Size
840mm (h) x 2340mm (w)
or 1090mm (h) x 2840mm (w)
PRODUCT FEATURES
Weather Resistant Outdoor Banner
Full Colour UV Printed Graphics
Includes Carry Bag
Tool Free Assembly
Manufactured in The UK
1 Year Warranty
Graphics are secured with adjustable looped elastic bungees
Can withstand wind speeds of 18-24mph (29-38kph)
25mm square aluminium frame tubes with reinforced plastic moulding
Ground pegs included for added stability
...inc's delivery to UK mainland, artwork/design is on top.
Delivered within 5-6 working days!
When the order is placed, please either send your print ready artwork to us via email to info@brightfbs.co.uk or send us your logo, contact details, wording and images by the same email address... if we don't hear from you straight away, we will contact you within 24 working hours to ask you for this info.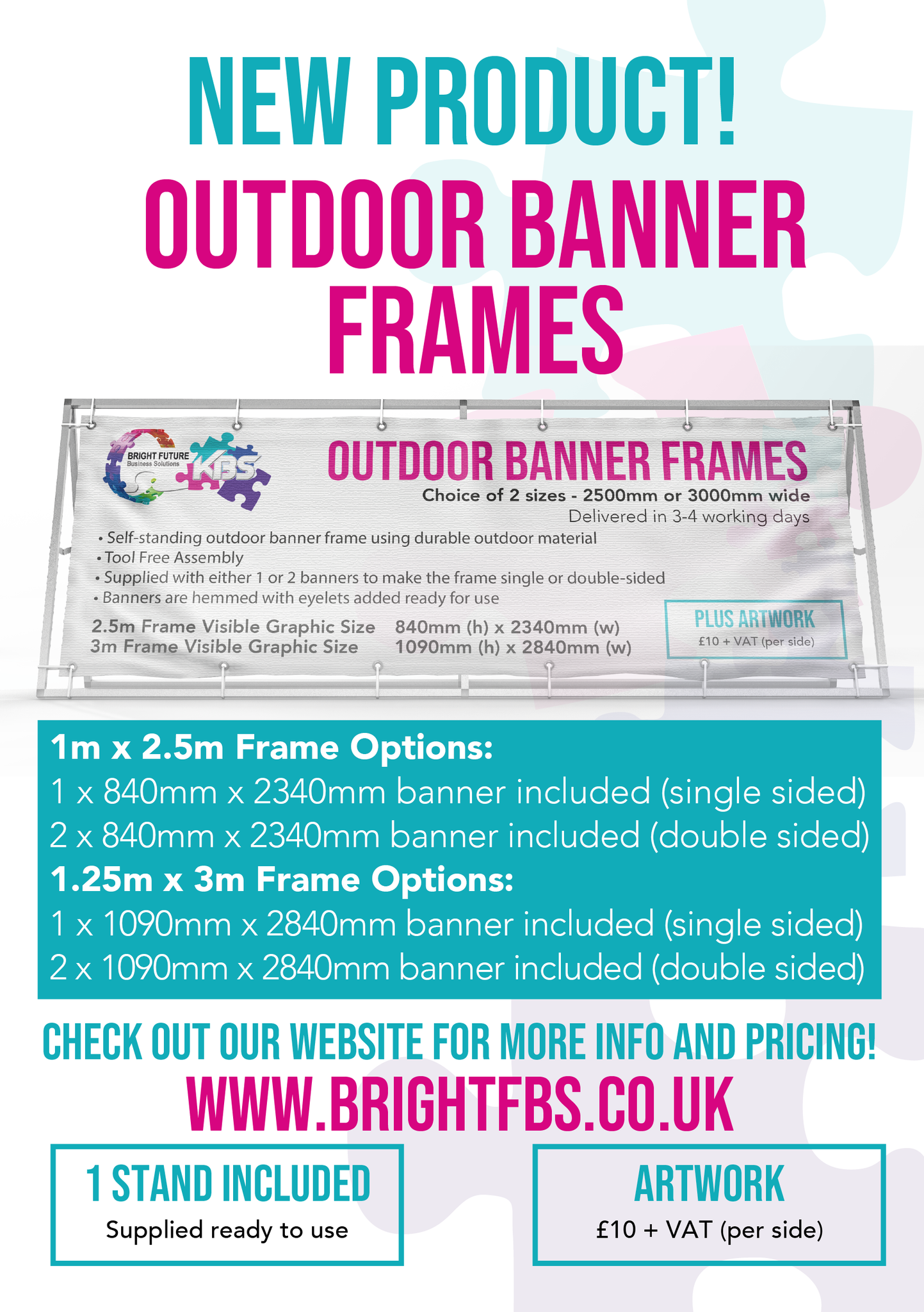 You might also like these...