PRINT SIZES / ARTWORK CHECKING
Please see the most popular sizes for print on this page in the image for your information...
If you are sending your own design, please be advised it must be sent in the following specifications:
- Format must be PDF high quality
- Color profile: CMYK
- Images at 300dpi resolution
- Texts converted in curves
- Size to be the exact size of your product you are contracting
- 3mm bleed
- Crop marks added
- Security margin of 3mm minimum for all text and important information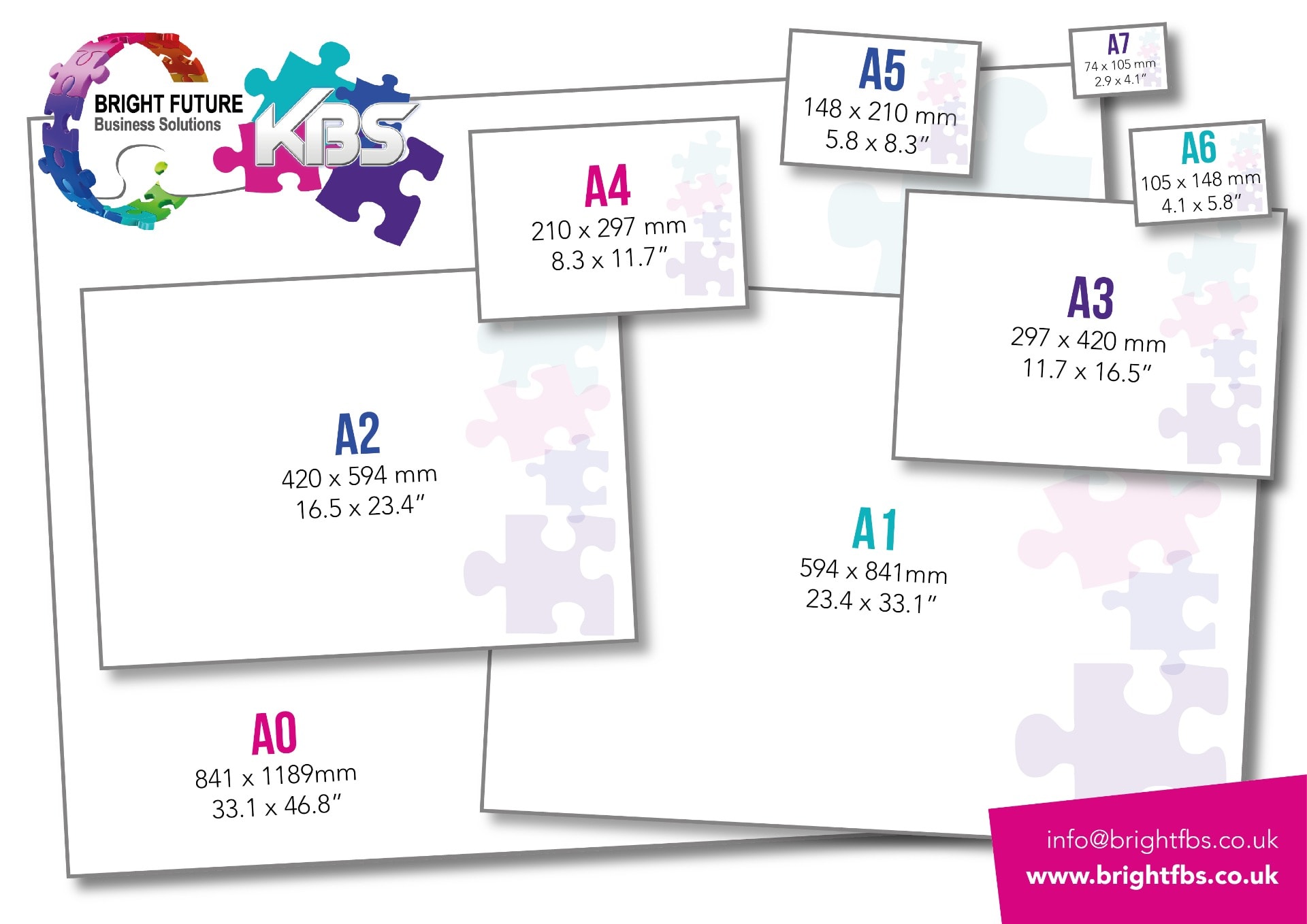 Important: Design work must be sent for a professional and ready for print finish.
In the case the design still needs to be checked or adjusted it will have a norminal design charge as this process of checking/adjustments involves time and in most cases can involve the design being redone in another software.
We advise the design always to be done by a professional designer who understands print requirements.
If you like us to proof check your own artwork for you, please send it over to us in pdf with a 3mm bleed around the edge tou00a0info@brightfbs.co.uk... we do charge 6.50+vat per design if you like it checked over, if you just like us to go to print (at your own risk of it being the correct size etc), please just send over the artwork to the above email address once you have placed your order.u00a0Click hereu00a0if you want/need us to do this for you
Many thanks....we look forward to hearing from you.