Product Description
Feather Flag/s
Small = 40x240cm printed flag size / medium = 65x315cm printed flag size / large = 92cmx430cm printed flag size ... plus pole (The sizes listed are of the actual size of the flag, excluding the pole.
These come with or without a water filled parasol base...your choice.
If you choose no water filled parasol base, it will come with a crossfoot... which is suitable for flat surfaces. The metal frame and the four legs will provide extra strength. The cross foor has a size of 85 x 85 cm (20 cm high)... or a ground spike which is a great accessory to use with your custom printed flags! It is constructed from steel and is perfect for displaying your brand at outdoor festivals and shows.
Supplied with 1 x Carry case
..and 1 x Glass fibre flag pole
(Flag material - 110gsm polyester fabric)
Artwork is £10+vat per design
Delivery within 5-6 working days from receipt of payment and ok of artwork design
When the order is placed, please either send your print ready artwork to us via email to info@brightfbs.co.uk or send us your logo, contact details, wording and images by the same email address... if we don't hear from you straight away, we will contact you within 24 working hours to ask you for this info.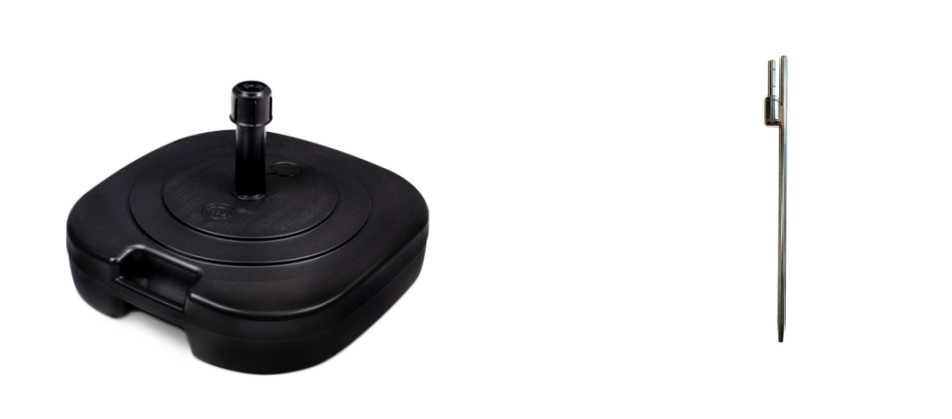 You might also like these...