PHONE ANSWERING SERVICE
Losing customers by not being able to answer your customers calls during the day?...
Click on this link to have a professional person answer the call using the words you request...the telephonist will also send you a text/email to let you know what the call was about and what their number was...
CLICK HERE FOR MORE INFO > for the standard account or..
CLICK HERE FOR MORE INFO > on the top account for most larger businesses
1. SETTING UP
Signing up takes just a few minutes. Once done, you can then use the online portal to tell us about your company.
2. DIVERT YOUR PHONE
We will issue an 0208 number for you to divert your landline and/or mobile across to.
3. ANSWERING
Our experienced, award winning operators will answer the calls in your company name, following your pre-set call instructions.
4. MESSAGE
We will then send you your message via SMS/Email. You will also be able to view the message on the online portal.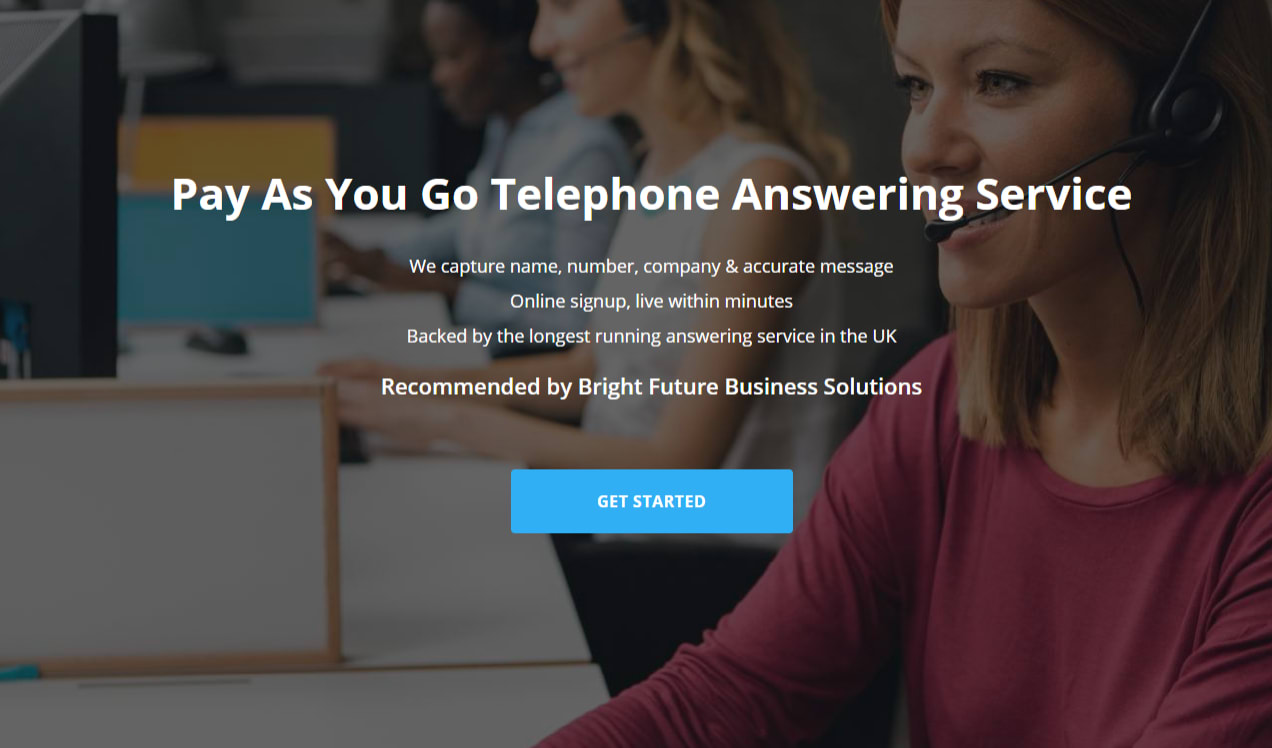 PHONE ANSWERING SERVICE